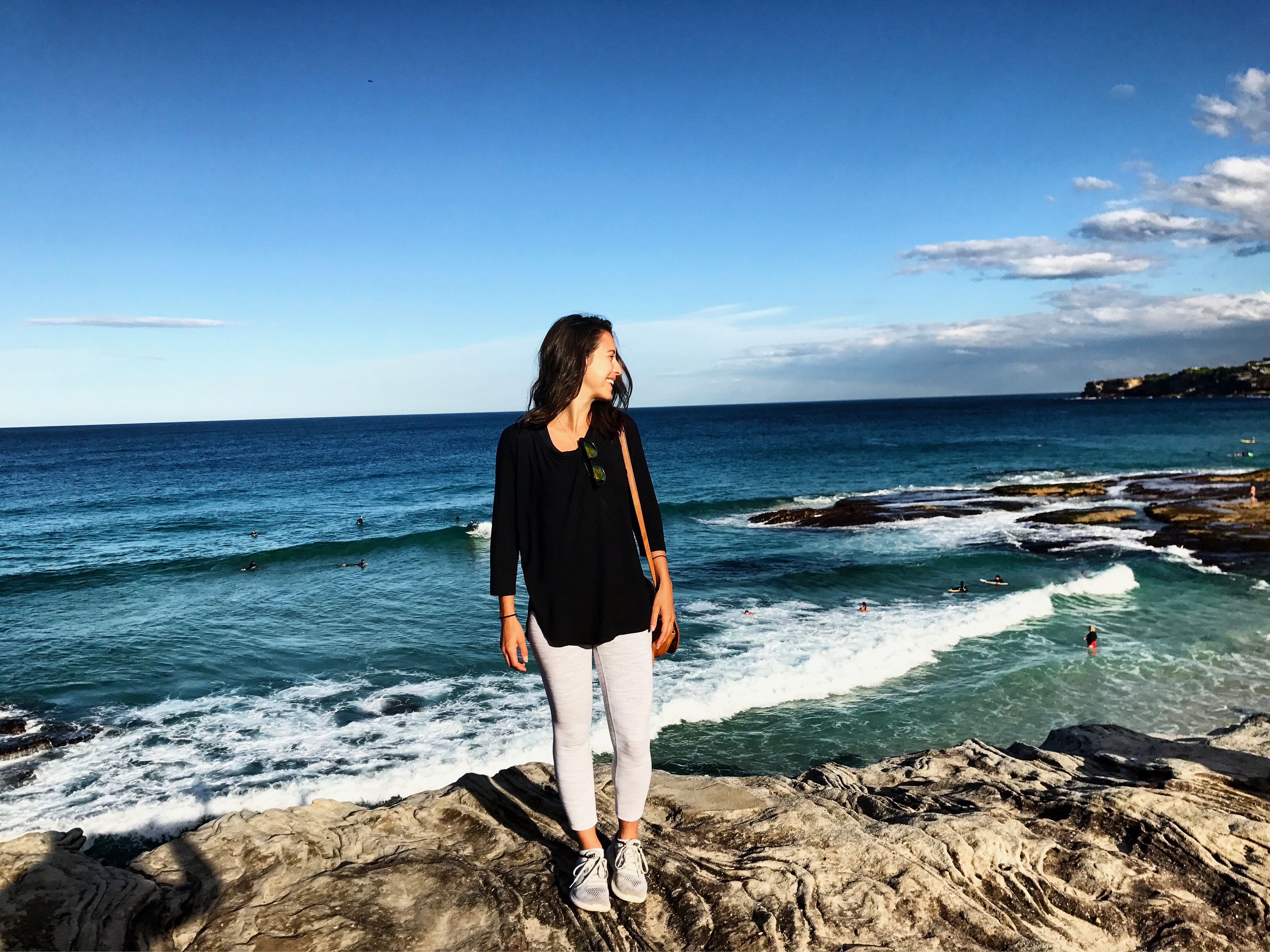 Wow! Here we are 2018 – it's great to meet you.
I have mixed feelings about New Year's.  In one sense, I love the idea of getting a fresh start…an opportunity to open our hearts and minds in a new way, to hit 'reset' on our mind, body, and soul, or simply just a reason to feel motivated to understand your goals, hopes and desires.
I also love that for a moment in time the world seems to be a bit more united.  Even if it only lasts for a count of 10 and the chorus of Auld Lang Syne, for that moment, the sense of renewal transcends borders and makes us all human.
On the other hand, I feel a lot of pressure when it comes to 'ringing in the New Year'.  I have to start reflecting on the year that's just passed and deem it success or 'failure', not to mention start wondering who, if anyone, I'm going to kiss at night or worry how lame I am that I'd rather just stay in.
Like many people, I use the New Year (and my birthday) as an opportunity for reflection; to think about the events, accomplishments, and hardships of the year, recognize myself for the things I've done and take notice of where I can improve to be a better me.
I know, it may feel a bit self-indulgent or narcissistic to spend an allotted amount of time thinking about how awesome you were last year or depressing thinking about where you fell short, but recognizing both the good and the bad enables yourself with the super powers of self-awareness that will make you even more capable to achieve your goals this year.
Cultivating self-awareness is more powerful than you might imagine. When we're self-aware we're able to act more consciously from a kinder, calmer place.  Understanding ourselves helps us understand the world and our place in it.  Self-awareness signifies
Being self-aware isn't easy it requires work, time, and energy, but the benefits are worth it.  You have to be open to really getting to know yourself…the good, the bad, the beautiful, and the ugly.  Despite what we often see on social media, we each have characteristics that fall into each of those categories.  The beauty of being aware of them is that we have the power to change them or leverage them for positive change.
Reflecting on 2017 and setting intentions for 2018 can be a great place to start to understand yourself so that you can share your value with the world this year in a more impactful way than ever.
Below, I've shared my 2017 reflection and intentions for 2018.  I kept it pretty darn simple, by just listing reflections based on buckets of my life that are important to me and what that same category looks like moving forward.  I also listed what I'm most proud of and what I'd like to do better.  It's really important for me to share what I'd like to do better with you because my life isn't all accomplishments.  There are ups and downs; insecurities and meals that are not #instaworthy for Health Coaching standards 😉
What I'd Like to Accomplish in 2018
From changing jobs to epic travel adventures and time spent with friends and family to some really awesome personal and professional development opportunities and events 2017, was an amazing year that I'm really proud of and grateful for.  Of course, there are intentions from last year that I didn't quite finish and new ones that popped up.  Here they are and keep reading for my full year reflection:
Write a Book
Meditate every day for 5 minutes
Self Educate on 1 Topic Every Month
Feel Financially Healthy
Get more comfortable being bored
Live lighter, laugh easier, love more
Indulge in more self-care
Simplify (less meals out, more home cooking; less shopping, more creating etc)
Run at least one race
Do a hand stand
Make croissants
Write 1 blog post every week
Freelance for at least 10 hours per month
Be patient & graceful
Reflecting on 2017 for Self-Awareness
Work | Money | Career
Last January, I made one of the hardest, tearful decisions I've ever made. I left full-time job in pursuit of the unknown and in hope of happiness. If you know me, you know that I love security, so this was way outside my comfort zone.  I started my new website (this one), consulted with various marketing clients, hosted workshops, and interviewed for full-time roles.  I landed an awesome contract gig with a social media start-up called SelfMade where I was challenged in new ways and learned skills I never expected.  I am so grateful for this experience.
When I left my full time role, I proactively chose to make less money than I had been the past few years.  Some people are shocked when I tell them, but from experience, I will tell you that money does not buy happiness.
In 2018…next week, I'll be starting a new permanent role (more to come on that) that's putting me back into a marketing director role and giving me the space to work 4 days / week, so I can focus on my 'side-hustle' if you will.
Travel
The ability to explore the world is a luxury.  One that I had many times over last year.  I am so incredibility grateful for the opportunity to see the world through another lens.  From January 2017-December 2017 I went to Buffalo x2, Turks & Caicos, LA, Miami, Philadelphia x2, Bali, Australia, Cape Cod, The Hamptons, Boston, Copenhagen, and Paris.  I learned so much about myself during these trips, especially to Bali & Australia where I traveled alone for 5 weeks.
In 2018…I have plans to head to NC to visit my mom today, LA in February, and a wedding in Tulum in April, but aside from that, I am looking forward to staying a bit more still this year.  I'd like to make it out to Napa and maybe go skiing, but I think there's a little bit of magic in stillness. While seeing the world is truly amazing and I'm forever grateful that I had the opportunity, traveling alone was one of the most lonely, isolating, and exposing experiences I've ever had. While it shaped who I am today, it's not a trip I would do again.
Health
At the end of 2016, I finally recognized that my health hadn't been good for awhile…don't worry, I'm okay.  But missed periods, digestive issues, fatigue, middle of the night eating, and sadness…a never-ending cycle. I decided to invest in myself to figure out and overcome these issues once and for all by going to acupuncture.  Holistic Eastern medicine may not be for everyone, but over the past year it has changed my life, helping me put my health back on track in a really profound way.  It's not perfect, but we're getting there.
I've also started meditating more frequently and only doing workouts that I truly feel like doing. Doing this has eased my stress levels and increasing my overall happiness levels.
In 2018…I want to continue to enforce that happiness is healthfulness.  I want to embrace everything that I love about health and wellness in a very mindful, balanced way – something that I have struggled with on and off in the past.  I'll be sharing a lot about my journey towards that on here.
Relationships & Love
I have the best friends and family in the entire world.  I don't know where I'd be without them. You know the friends who actually aren't friends and beat each other down? My friends are not those people. In fact, they're the opposite.  My family, while spread out and working to define a new normal, loves each other so much.
In 2018…love isn't a word that I've used in a long time. I'd like to use that it sometime this year and be open to allowing it into my life.  This is a key ingredient of life that's been missing in mine for a long time, and yes, it makes me sad.
What I'm Proud Of
Quitting my job and pursuing the unknown
Traveling alone even when I felt scared and alone
Pursuing what I've passionate about (this blog, creating content)
Letting go (a bit) it's a work in progress
What I'd Like to Do Better
Be Really Real.
There are certain things that I'm just not going to share on Instagram.  I don't take pictures of myself with a huge, cystic pimple on my cheek or a hangover that has me feeling ill, or tell you when I'm feeling really insecure or sad, but they exist, I'm human.  Life is not perfect, and I want to be open to sharing that side of my life.
Procrastination
When I'm fearful, I put things off as long as possible.  It can be something as silly or simple as sending an email.  As I hold off on doing it, the fear intensifies. JUST DO IT! It always feels better when you do.
Relinquishing Control
We can't control every aspect of our life.  We can only control our actions and reactions. Giving up control, or surrendering, can present opportunities we never imagined.  I like to control most things in my life.  I don't let people care for me the way I care for them because I feel like when I'm in control bad things can't happen.  Bad things can always happen and they will happen, but being able to embrace the good and the bad is a super power I'd like to have.
 Be Kinder to Myself & More Vulnerable
If we were as nice to ourselves as we were to our best friends, we'd be capable of so much more. This is true for me too.  I care so much about what others think that I actually end up in my own way.  I even removed an Instagram post because someone I respected left a negative comment.  It's time to get over that.  It's time to just be me and be not only okay with it, but be proud of it every single day.
I'm sure there are many more things that I'd like to do better, in fact, I know there are. So let's plan to circle back to this once every three months to see where things stand.
I'd like to challenge you to getting to know you this year.  Why? Because you're really freaking awesome and you deserve to make yourself proud every single day.
If you're not sure where to get started, send me an email or leave a comment below.  I'd love to hear from you.
Happy New Year
xx