Hi there! I'm Hailey, and I'm so glad you're here.  My #1 goal in creating this site, is arming you with the tools you need to have, do and be everything you've ever dreamed of.  If you want to jump right into that, head on over to my Services page.
I'm a NYC based Health Coach and Wellness Expert, Speaker, Marketing Consultant who's filled with extreme amounts of passion for making the world a healthier happier place through inspiring change from the inside out.  I'm proud to be featured on The Everygirl, The Huffington Post, Metro New York, and to have spoken (and sang!) at Live at Jazz at Lincoln Center in front of 1,000+ other Health Coaches helping guide them along their journey.
I love all things health, wellness, and fitness.  I believe that eating real food can and will change your life and that you have the power to take control of your happiness.  
I'm obsessed with the amazing relationships in my life and believe there's nothing more important than the people you surround yourself with.
For as long as I can remember, I've been an optimistic dreamer filled with optimism and passion for creating moments of creative fulfillment. Growing up in rural Canada and then rural Upstate New York, I was the kid hamming it up in school plays and figure skating shows, baking concoctions in the kitchen for my newest crush, creating businesses selling creepy crawlers, and hosting lemonade stands.  
I was always filled with the desire to do more, be more, and see more.
Enter the many passions of Hailey Miller.
Sometimes I feel like a walking contradiction a health nut who loves margaritas, red wine, and oatmeal raisin cookies; a homebody who loves travel the world; a early-to-bed early-to-rise girl who likes to go out dancing with her friends and make new connections; a Netflix binger who loves the gym.
But I truly believe that we can do it all, be it all, and have it all without sacrifice.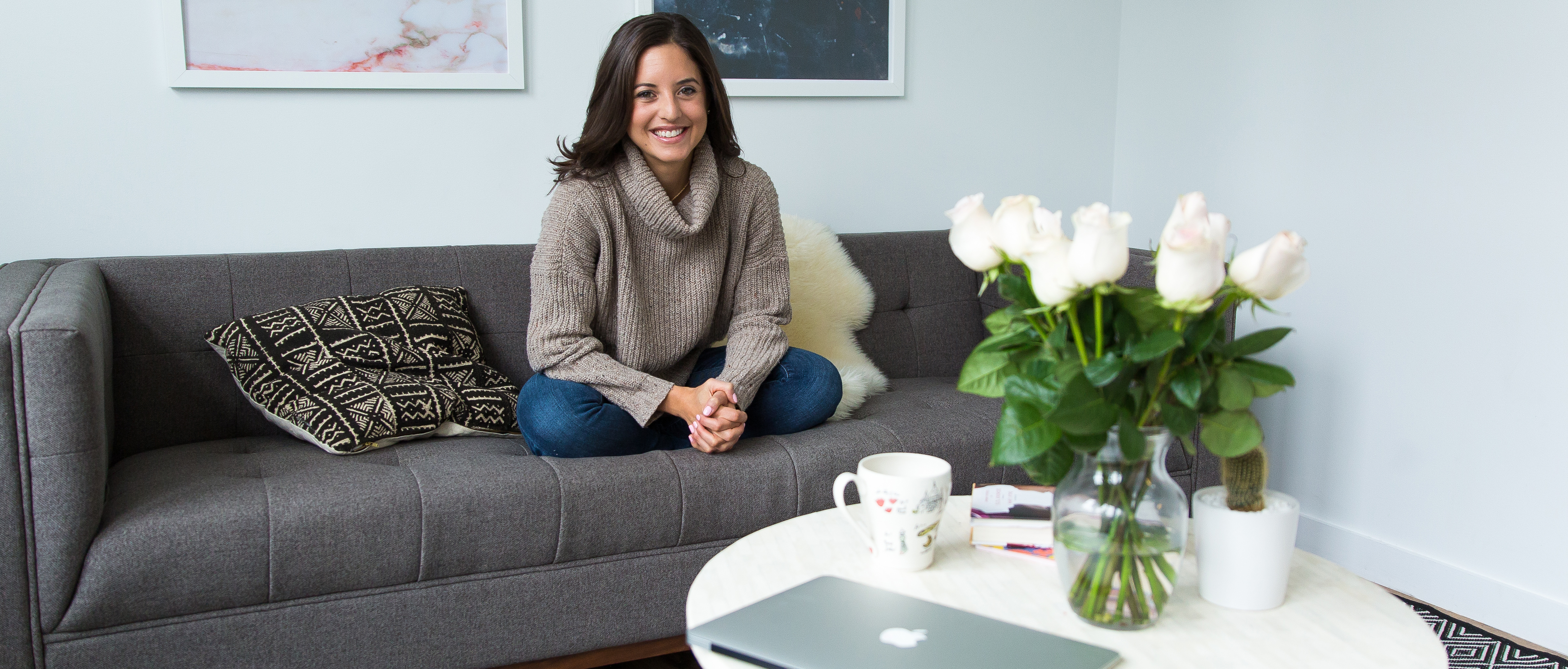 If you're anything like me you want to be, have and do all of the things you dreamed for yourself.
But the phrases…."I can't"; "I shouldn't"; "I'm not __________ enough" cross your mind far too often.
You feel like you're going through the motions and playing by someone else's rules; some preconceived notion of success in career, love, health, or otherwise.
I think enough is enough.
I've battled my fair share of can'ts, not enoughs, and shouldn'ts.  I've battled with food, body image, self-worth, and confidence, and sometimes I still do.
But I've gained the tools to shift my perspective back to love.
Through my experience in a Health Coach Training Program and career with the Institute for Integrative Nutrition working and managing in a high level role, I revamped my idea of health and never looked back.  I regained my self-confidence and started dreaming big.
I'm here today because I want you to rediscover your dreams and start living them…..
I offer a variety of services that can be customized for you. From one-on-one to group coaching, corporate workshops to private events, the possibilities are endless.
Email me with what you're looking for and we'll create a program just for you.
The world needs a little bit more love, and I'm here to share it as much as possible through giving back to organizations that are near and dear to my heart.  A percentage of every dollar you spend with me will be used to make the world a better place for more people.